Edgewell Personal Care, the makers of Schick razors and Jack Black prestige men's skincare, are launching a genderless skincare next week. Called Fieldtrip, the seven SKU lineup of cleansers, shaving products, masks and moisturisers, will debut first in the US and is the multinational's first skincare franchise entirely developed in-house. Prices range from US$13 to $21.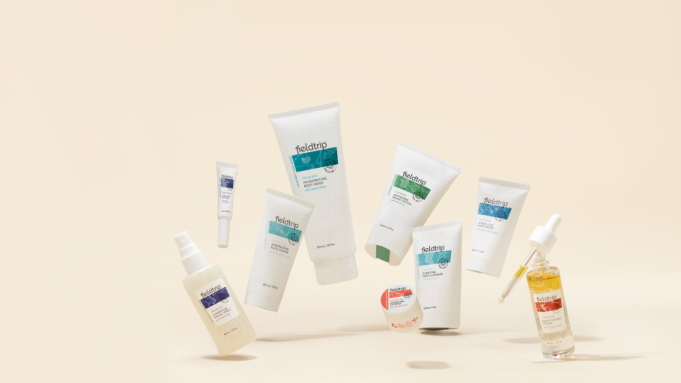 Gabrielle DeLatin, head of marketing for grooming at Edgewell, says that Jack Black is the number one prestige men's skincare brand in the US. Edgewell has learned a lot in the four years since it acquired Jack Black and Fieldtrip's main target market is Millennial and Gen Z males – over 65 per cent of whom are interested in genderless products.
This latest venture from a men's grooming giant shows that leading brands are in sync with the rapid rate of growth in the global men's skincare market, reveals Future Market Insights (FMI), a leading international provider of customised market research.
Men's grooming sales are mainly centred on shaving products, moisturisers, sunscreens and cleansers, notes FMI, but skincare products are enjoying major growth. The data tracker forecasts that worldwide men's skincare sales will increase by double digits through to 2029 and the global market will hit US$13 billion by the end of 2022.
The major drivers of demand are the rise of indie brands and aggressive marketing strategies from leading players such as Gillette, Edgewell, Beiersdorf (Nivea for Men) and the Estée Lauder Companies (Clinique for Men).
Fieldtrip is vegan-friendly and cruelty-free and has acquired PETA's Beauty Without Bunnies seal of approval. More than 80 per cent of Gen Z males aged 16 to 24 have bought natural or organic personal care products, says Edgewell, and the trend is also fuelling rapid growth in men's skincare.
Oily skin issues remain a leading revenue generator in the men's skincare category, adds FMI, but interest in products for sensitive skin is climbing fast. Europe and the US are the twin epicentres of the global men's skincare market, accounting for 77 per cent of new launches in 2021.
Read the current issue of our digital magazine below: