The Myer family is an Australian retailing dynasty. It was founded in Australia by Sidney Myer back in 1900in Bendigo, Victoria. Today, it is Australia's largest department store by revenue and store count. Retail Beauty catches up with the ultimate influencers – the Myer beauty buyers – to find out what could be your next favourite product.
Lisa Ianno, Category Buyer, Designer Brands and Fragrances
1. Chanel La Mousse cleanser. It's a silky cleansing cream that foams on contact with water. It's gentle on my face, and leaves my skin glowing. It is an absolute must in my morning and evening skincare routine.
Fragrance – choosing only one is like choosing my favourite child! I really love fragrances that boost my confidence. My two faves are:
2. Creed Aventus For Her EDP – it's my 'power dressing' scent that elevates me and makes me feel empowered
3. The new Dior J'adore Infinissime EDP is divine. A sparkling and sophisticated floral bouquet with rose, jasmine, ylang ylang and tuberose.
Renee Stasios, Category Buyer, Prestige Skin and Make Up
4. Lancôme Advanced Genifique – I couldn't live without this product, if I could bathe in it I would. I use it religiously day and night to get healthy, hydrated skin. My buyer's tip… put some in your foundation to give you that extra dewy look.
5. Estée Lauder Double Wear – This is my absolute go-to foundation to take me from day to night. It's a buildable foundation that leaves you with a natural yet flawless look for 24 hours of perfection.
6. Benefit They're Real Magnet Mascara – Benefit's new mascara has quickly become a staple in my makeup bag. The magnetic mineral enriched formula leaves my lashes lifted and extremely long.
7. MAC Velvet Teddy – This is the perfect pinky nude. The bullet lipstick is rich and creamy leaving my lips feeling hydrated.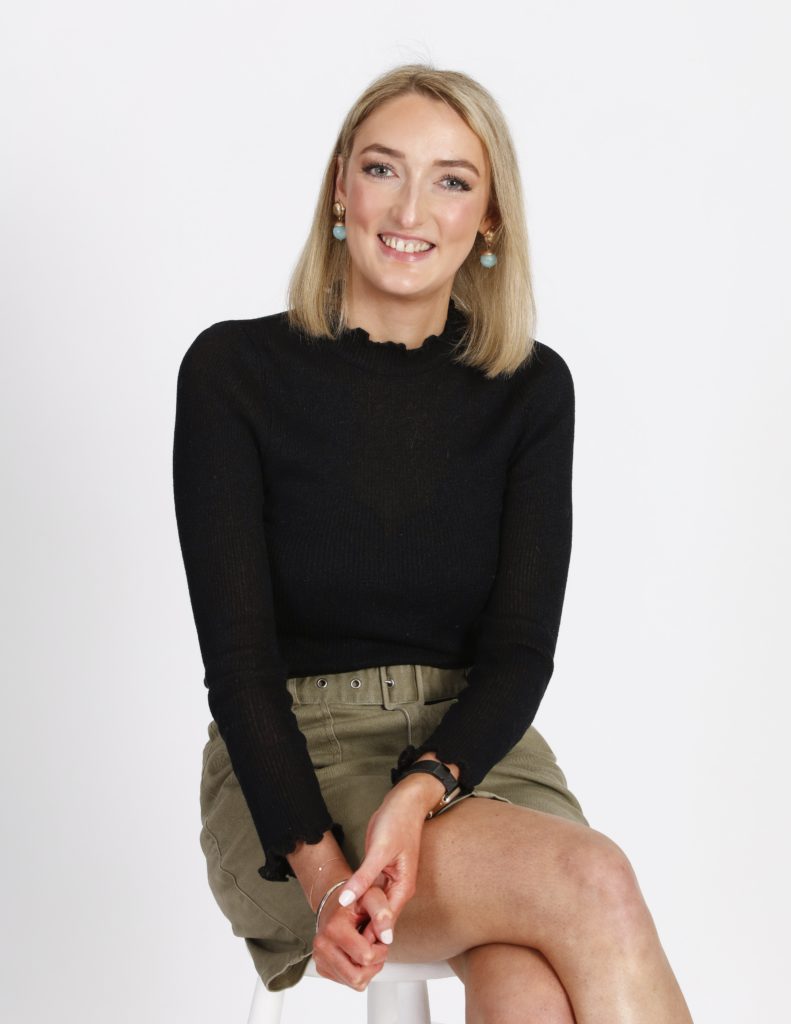 Madeleine McMahon, Category Buyer in Training, Beauty Emporium
8. Palm Beach Collection Clove & Sandalwood Candle – After a long day at work, there is nothing that helps me wind down faster than lighting a beautiful Palm Beach Collection candle and letting the fragrance carry me away. I love woody, earthy scented candles and the Palm Beach Collection Clove & Sandalwood has quickly become a favourite in my home. It's a clean burning candle and its sleek packaging design means I can set it up anywhere in my home and it fits seamlessly into the décor.
9. Kissed Earth Brilliance Collagen Unflavoured – I am a strong advocate for beginning your skincare journey from within and Kissed Earth Brilliance Collagen unflavoured is the perfect place to start. Brilliance Unflavoured is scent free, flavour free and heat stable so it can be easily added to my morning coffee. I have noticed a significant improvement in my skin, nails and hair since including Kissed Earth in my daily skincare routine. If you're a glow-getter, this product is for you.
10. Kora Noni Bright Vitamin C Serum – I am a huge fan of the KoraNoni Bright Vitamin C serum which is absolutely packed with skin loving ingredients and helps to visibly brighten and tone my skin every day. I have very sensitive skin and this serum, whilst potent, does not irritate it in the slightest. I especially love that this super efficacious serum is vegan, cruelty free and certified organic by COSMOS.
11. Natio Rosewater Hydration Drench Mineral Face Mist – The beauty of the Natio Rosewater Hydration Drench Mineral Face Mist is literally in the name – it provides an absolute drenching of hydrating, micro-fine hyaluronate particles that is the perfect pick me up at all times of the day. One spritz of this beautiful rose smelling mist and I am instantly revitalised. I make sure to leave one on my desk and keep one in my bag for a quick refresh when I am out and about.
This article is from the Winter issue of Retail Beauty.