It's become part of Australian beauty industry lore that Tony and Sharon Rechtman devised their plan for Total Beauty Network (TBN) on the back of a napkin during dinner. The vision was simple – to create value-oriented, quality cosmetics that matched their high-end counterparts. Fifteen years later, TBN is one of Australia's leading healthy beauty companies through its Raww and Inika Organic brands and DB Cosmetics is the number one makeup brand in community pharmacy nationwide in volume and value. It's hard to believe the initial reaction to DB Cosmetics. But Tony Rechtman, CEO of TBN, was well placed to fill the gap in the colour cosmetics market, following a 20-year career in the beauty industry in the US and Australia. There was disbelief at first, he says. "Potential customers said – 'Who are you?' or 'We only deal with multinationals'. Beauty editors were also sceptical about our prices at first."
DRIVE CUSTOMERS TO PHARMACY A MAJOR GOAL/NO DISCOUNTING POLICY
A reaction that taught Rechtman never to take no for an answer. "In the early days I sold the products, placed the orders and loaded them onto the delivery trucks. Fortunately, quite a few pharmacies decided to give the brand a go. From day one, our goal was to do everything possible to drive customers into pharmacy and nowhere else and it still is. About 18 months ago, DB Cosmetics reached a significant milestone to become the biggest makeup brand in community pharmacy. An incredible achievement when you consider that the brand is cruelty-free and vegan. We have always done a lot of sampling and conduct regular focus groups comparing our products to their high-end competitors, which has also been crucial to our success." TBN is independently owned and operated in Australia and its products are exported to 35 markets worldwide. We are very proud to be an Australian-owned business, adds Rechtman. "We employ about 100 people – 90 in Australia. We also have more sales reps on the road and provide more customer support than many of the multinational beauty companies. Even more importantly for our customers, we have a no discounting policy which guarantees their profit margins."
NEW CAMPAIGN FOR DB COSMETICS/ COLOUR BY TBN A POWERHOUSE
The makeup sector worldwide was badly affected by the Covid-19 pandemic as many key markets endured lockdowns and restrictions. We double-downed on supporting our customers, he adds. "Over the past six months, DB Cosmetics sales grew 25 per cent. We also conducted a lot of research and launched a new campaign in July called My Favourite Age is Now, targeting core customers aged 40 to 70. We featured four beautiful Australian women aged 36, 43, 50 and 59. We don't use celebrities and focus on our loyal customers of all ages, who want to look the best they can by enhancing their natural radiance and nourishing their skin." Over the past few months, new launches from DB Cosmetics have included Skin Renew Ceramide Pressed Powder, Luminous Lip Gloss in six on-trend shades and Quick Fix 3 All-In-One Blush, Bronzer and Illuminator, also in six shades for a softer, healthier look. Colour by TBN, our inexpensive nail brand, has also proved a winner, says Rechtman. "Last year, we rolled out in 37 Daiso stores for the first time. It's such a power brand and grown 80 per cent year-to-date."
RAWW'S SKINCARE SALES THROUGH THE ROOF/EXCITING NEW LAUNCHES
TBN's Raww brand debuted four years ago as the world's first Australian-made superfoods cosmetic and skincare range. It's been very successful because it ticks several major boxes important to today's consumers, says Rechtman. "Raww is Australian-made, vegan-certified and cruelty-free. The brand launched in 45 Myer stores last October and has achieved the biggest growth in the company with revenues increasing 38 per cent in 2020. We have debuted in Norway and we are looking to launch in the US and the UK later this year." Natural skincare sales have boomed during the coronavirus health crisis. In April, Raww released four hero serums and oils – Dew Drop Hydrating Serum, Night Owl Rich Facial Oil, Light Beam Radiance Serum and Day Warrior Light Facial Oil. Always on trend, May saw the release of the Gua Sha, a holographic skin therapy tool made from Opalite. Traditionally used in Chinese medicine for centuries, applying hydrating skincare with the Gua Sha helps to sculpt the jawline, improve circulation and provide a soothing facial massage. Raww's skincare sales have gone through the roof, says Rechtman. "In July, we launched Superfood Face Tints. Enriched with Vitamin C-packed kakadu plum, the six shades add buildable colour for eyes, lips and cheeks. Our new Tropical Glow Face Tan Elixir is a sunless face tan, featuring pomegranate and pink dragonfruit and is perfect for glowing winter skin."
INIKA IS HIGHEST CERTIFIED ORGANIC BEAUTY BRAND/ STRONG SALES GROWTH
Inika Organic is TBN's prestige colour cosmetic and skincare brand. Founded in 2007 as a clean, ethical brand, it was acquired by TBN in 2013. In 2018, the brand became the first Australian and 100 per cent natural brand to create looks for leading designers at New York Fashion Week, repeating the successful strategy in 2019. Unlike many of its competitors, Inika conducts its own clinical trials. A huge investment by TBN to ensure that its ingredients and formulas deliver real and lasting benefits. We are the highest certified organic beauty brand worldwide with certification from COSMOS, the global gold standard backed by five leading European certification bodies – BDHI (Germany), Cosmebio and Ecocert (France) ICEA (Italy) and the Soil Association (UK), says Rechtman. "Inika has won over 40 awards and our ingredients are ethically sourced, completely vegan and cruelty-free. We call Inika the world's safest and healthiest brand and launched on The Iconic in Australia and New Zealand last year. European revenues saw strong growth of 28 per cent last year. The brand is also doing well in Asia, selling in Hong Kong Taiwan, Malaysia, Singapore and South Korea. Over the last quarter, we will open a flagship store on Alibaba's Tmall." Inika was named as The Organic Beauty Award's Best Skincare Brand in 2020 and the Highly Recommended Organic Innovator in the Natural Health Beauty Awards 2021. In February, the brand announced its first-ever cruelty-free month, teaming with three well-known ethical fashion and food brands – Kinds of Grace, Amelius and Pico Chocolate for consumer giveaways in Australia, New Zealand and the UK. "We are on a mission to detox the world, one makeup bag at a time," says Rechtman. Inika Organic sales grew 35 per cent in Australia alone during the first six months of the year, helping to boost the company's overall revenue rise of 20 per cent. Every year our Christmas launches get bigger and better and we posted record sales in 2020, says Rechtman. "We ask ourselves how we can do better and how to excite our customers even more. Fortunately, our employees work as a team and have one goal – to grow the business, support our customers and keep on revolutionising the pharmacy beauty industry."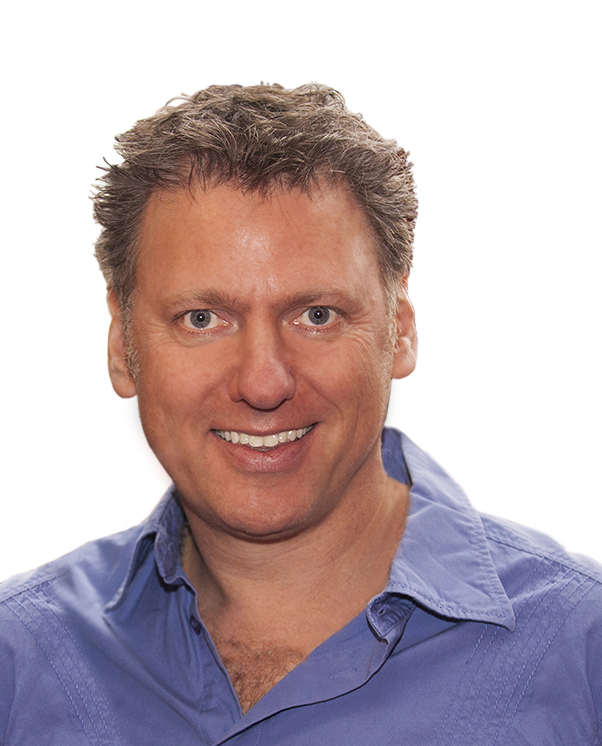 FAST FACTS – TONY RECHTMAN
• From 2000 to 2003, he was the Marketing Director NPD for OPI, the leading professional nail products brand, prior to its sale to Coty in 2010.
• From 1994 to 1998, he was Brand Manager, Sara Lee Household and Body Care Research. Sara Lee sold its direct sales cosmetics business, including Nutrimetics, to Tupperware for US$577 million in 2005.
• In 2017, Tony and Sharon Rechtman were regional finalists in the EY Entrepreneur of the Year Awards.
• TBN was named in the BRW Fastest Growing Companies list over the past few years.
• Across all brands, TBN produces six million products a year for the local and global markets.
• TBN is a 100 per cent privately-owned Australian company.
This article was published in the Spring issue of Retail Beauty.