I said "mauve" the other day. I was mixing up some colours in my little painting palette to get a lavender-like hue. A younger member of my family noted, "I haven't heard that word for a very long time". For me saying mauve instantly conjures up a strong mental image of a beloved blouse I had when I was 14 years old (do we even say 'blouse' anymore?). I'm a Baby Boomer; I was 13 in 1971 and Flower Power was in full blossom. I loved it dearly. My blouse was the Flower Power poster. I'd been shopping in London with my mum and this tremblingly-fabulous garment had found me. And what's more surprising is that my mother bought it…paid for it and gave it to me. I think she could see we were soul sisters that shirt and me…more than meant for each other, she was my second skin. A magnificent mauve background with red, yellow and orange flowers and bright green stems flourished all over the fabric. It was trendy. It was groovy. It was 'in'.
FEELING GROOVY
Do you remember when things were 'in'? Bell bottoms (making a comeback), tank tops, miniskirts, maxiskirts, platform heels, the bob, plucked eyebrows, the beauty spot and ruby red cupid's bow lips. And former fashion faux pas? Double denim, 'blue and green should never be seen', wearing sports gear off the field, mis-matching your shoes with your handbag…and the same with your manicure and pedicure polish pigment. Contrary to restrictive rules, these trends set the direction for those who chose to be fashion forward. Guidelines to being groovy, if you like. As rules relaxed, guidelines became numerous and 'anything goes' was more 'in' than any single style. Couturiers hit the headlines by shocking us, giving us something out of the blue, innovating. And it resulted in the streets developing their own style – a rainbow of colours, a range of cuts and a riot of concoctions pairing bagginess with elegance and trainers with silks. And then we had this. And then we had that. And now we have a work-from-home, mask-wearing, less-travelled society. Fashion is a barometer of the economy and always a reflection of society, beautifully and oh-so-famously manifested in Christian Dior's New Look in 1947, celebrating the abundant availability of fabrics with the end of World War II restrictions. Women's austere, utilitarian suits relaxed into femininity; swirling full skirts and soft-shouldered jackets in luxurious fabrics.
PANTONE PREDICTIONS
Predicted by the Pantone Institute, one of the world's leading fashion forecast organisations, designers will favour comfort in designs and security and earthiness in colours for Autumn/Winter 22/23.
Why look to Pantone's predictions? Because beauty aligns with fashion which is traditionally led by textiles, and textiles are all about colour and texture: the look on the eye and the feel on the skin. Knowing what is going on in the backstory of fashion influences beauty; the looks to go with the looks, and we won't know exactly how they will manifest more than a year hence, but we are being given the colour blocks, ie: what goes with what, to inspire us. David Shah* presented NewTopia, a Pantone Colour Institute webinar in June 2021, focusing on his fashion forecast book by the same name. Content covered emergent lifestyles and inclinations leading to his colour trend forecast offering seasonal inspirations, key colour directives, suggested colour harmonies plus material and product application across fashion, homewares and cosmetics 24 months ahead of the season. "Our colour philosophy for Autumn/Winter 2022/2023 is all about balance. From dark to light, monochromatic to cyber bright, we look for a colour balance that combines our need for safety and security with our pent-up desire for hedonism, adventure and fun. When it comes to colour mixing and marrying, everything is allowed, and the rules no longer apply. Seeking to explore new chromatic realities, we enter the post-Covid landscape, striving for a new colour Utopia, NewTopia," said David.
Speaking from Florence, awaiting the opening of the Pitti Immagine Uomo, international fashion fair for men's clothing, after sitting at home through innumerable virtual fashion shows, David said people in Europe were throwing off their masks with joy. "Now people want things suddenly," he said, "they want to make up for lost time which is driving demand for cheaper clothing. "People are choosing to stay wearing soft, 'loungey' suits, and favouring comfort. More of a hybrid-fashion, but comfort is dominant. Comfortable underwear and footwear…there's a revival of Crocs and Birkenstocks. Human nature is a peacock – colour is coming back along with big shapes. Knits are important because they stretch softly, and sports is everywhere…I believe athleisure needs to adopt a new DNA…a new link with customers."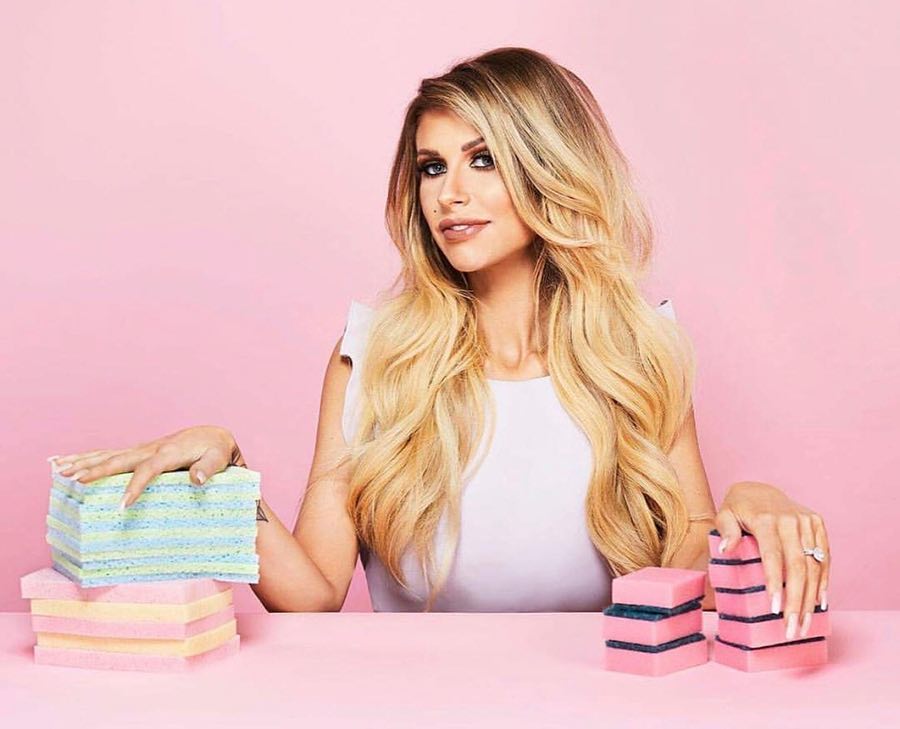 SOCIETY SHAPES FASHION
In forecasting the future, reflecting on society and social tendencies, David uses the acronym KISS – Keep It Simple Stupid. "One pot dinners, one product skincare and the bodysuit is back in underwear." Singleness, by choice or by circumstance, happened during 2020. People found they could enjoy their own company. "Sex toys lost their stigma and people bought puppies." This is inspiring a palette called Foundations. It's based on the perfect black. Impeccable simple colours, graphite grey, pure white and navy. "To this you add soft pastels, or you jazz it up with a yellow punch." The New Healthy is no surprise as a trend. "With Sophie Hinchliffe gaining over four million Instagram followers for her household cleaning hints and tips we're seeing 'protective' as an important influence". Wearing masks and using sanitiser has affected society's approach to touch and physical connection. David sees this developing into tech innovations that keep our air clean, that self-clean our earbuds while they recharge, and a colour palette that celebrates technology. "Volcano meets water, chlorophil greens, ethereal and strange," he said. And gloves are anticipated as an A/W trend. Gaming Culture is another theme, which will manifest in virtual clothes. It's one of those things that's hard to get your head around if you're not up-to-speed with tech. But David cited NFT (Non-Fungible Tokens), ie: digital fashion like a virtual hoodie to wear when socialising on the net. I know, it's a tricky one to 'get'. It's in the realm, he said, of blockchain, crypto and AI. The NewTopia sub-theme brings us ombre effects, soft lilacs, pinks and greys and, if you choose to, a punch of a stronger colour. "Radiant gradients," he said with mouth pleasure. "Harmonising". The New Order theme speaks to society's turn to philosophising about our daily lives, shifting the focus from 9-5 and homing in on 5-9…the entrepreneurs' side-hustle time for their passion projects. In colour this sees our association with work as shades of grey, while our independence and free-spirited yearnings are depicted in colours: copper, dark cognac, bird plumage and animal textures.
HOME IS WHERE THE HEART IS
Quoting 82% of people saying they value nature more than they did pre-pandemic, David said that translates into everyone wanting a cottage by the sea, a house in the country, wellie boots and hikers and everyone's into mushrooms. Regenerative is the new word. Talking about soil is the new discussion. All this is pushed by Gen Z who want a green future, said David. Naturally, this leads to an earthed palette, "rich natural colours, rich rooted warm, a brown base and fiery botanic colours and bringing in water means the appearance of blue. We'll see indigenous crafts and fabric textures of lichen and moss." With less international travel and more home-based living, David predicts a Heart Palette full of reds and pinks, a "haute red and chocolatey brown," he says. "Passionate shades, and sex is back on the agenda."
…AND MY TAKE ON IT
Fashion has always spun on its heels, tossed its nose in the air and ruffled its own feathers, today it is growing our comfort zone, working with our heart's desires and bringing nature's earthiness into our wardrobe…and makeup bag. My personal takeaway? Well, apart from the perfect black, the graphite grey, the botanical brights and greeny earth tones, we're also looking at big knickers and sex. I'm just not sure if they go together or as separates, because I've got a funny feeling that one just might rule out the other.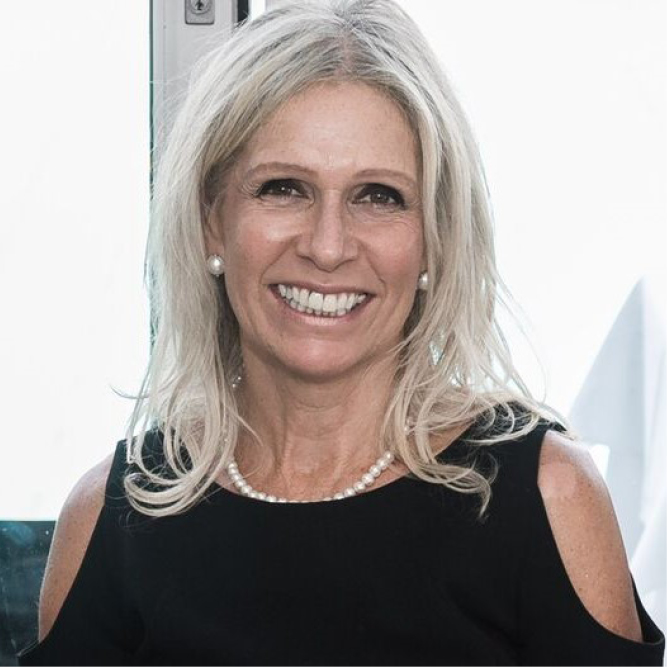 *David Shah is a publisher at Metropolitan Publishing BV (Textile View, View2, Viewpoint Design, Viewpoint Colour, PantoneView Colour Planner). David is also a design and marketing consultant for leading companies in Europe, ranging from fashion to automotive and white goods. David has been a visiting professor at the Royal College of Art in London, where he taught textiles, fashion and marketing. He is an associate professor for the course on branding and marketing at ARTez University of the Arts, Arnhem, the Netherlands, and at the Renmin University of China, Beijing. He is a fellow of the Royal College of Art and a peer member of the CBI Centre for the Promotion of Imports from Developing Countries, an agency of the Netherlands Ministry of Foreign Affairs.

This article was published in the Spring issue of Retail Beauty.