Experience the transformative power of Weleda Skin Food Face Care – the ultimate solution for nourished skin and a naturally beautiful complexion. With the infusion of two new natural active ingredients – Sacha Inchi Oil and Olive Leaf Extract to the replenishing goodness of the Iconic Weleda Skin Food, this range provides a solution to everyday care, that leaves dry skin soft, smooth, and incredibly moisturised.
Embrace the Art of Cleansing
Cleansing is the cornerstone of effective moisturisation. Weleda Skin Food Nourishing Cleansing Balm is an oil-based formula that turns into a milky emulsion with the contact of water. It purifies gently while maintaining your skin's natural moisture equilibrium for skin that feels clean, nourished, and refreshed.
24-Hour Nourishment, Day and Night
Support your skin's barrier with Weleda Skin Food Nourishing Day Cream. Boosting skin moisture levels by 72% in just 15 minutes and maintaining 29% moister skin for 12 hours, this formula ensures lasting hydration. Enriched with Olive Leaf Extract and the replenishing power of Skin Food, it's fast-absorbing and luxuriously nourishing. Enjoy skin that's even, refreshed, and naturally healthy.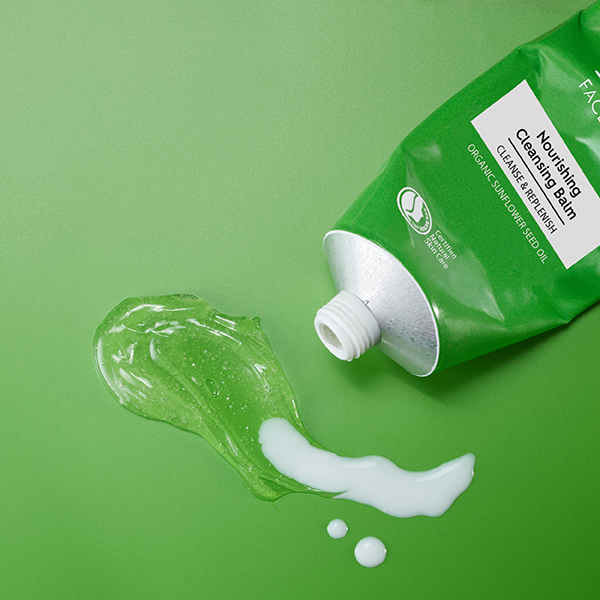 Experience Overnight Renewal
Weleda Skin Food Nourishing Night Cream takes advantage of the skin's renewal process during the night, promoting cell turnover and rejuvenation. With a proven 81%* increase in skin moisture in just 15 minutes, this night cream is formulated with Centella Asiatica, Squalane, and organic Sacha Inchi Oil. Wake up to intensively nourished and beautifully refreshed skin.
Elevate your skincare ritual with Weleda Skin Food Face Care and unveil your naturally beautiful complexion. Let your skin thrive with the power of nature's nourishment.
*Measurement after 15 minutes after a single application, compared to baseline conditions and untreated (positive effect in 100% of all subjects).