To launch Ella Baché's all new skin barrier protection collection Defence+, the skincare brand held a bespoke Strength and Resilience workout at Barry's Bootcamp in Sydney's Surry Hills.
Before instructor Molly Kat Gay got everyone's blood pumping, CEO Pippa Hallas introduced to the range to media and guests.
Pippa said her great aunt, Madame Ella Baché, started was a revolutionary cosmetic chemist that started the brand in 1936.
"For me what was so important when I reflect on Ella is that she started the brand in Paris in the 1930s, and that was the most disruptive time in history," Pippa said.
"She went to university and wanted to be a doctor, but unfortunately women weren't allowed to be doctors in those days. Ella was a truly modern woman, who was determined, intelligent and ambitious, who moved skincare into a new era where skincare was individually tailored based on the skin's condition at a cellular level."
National Training Manager Gina Cook then talked through the Defence+ products restorative and protective qualities.
"The new products are all about defending the skin's resilience – strengthening the skin, fortifying the skin and purifying the skin," she said.
"The barrier function is the gateway to our skin's health, and it can be very easily disrupted."
Gina said the skin and surrounding environments, including the sun, pollution and blue light, didn't always get along.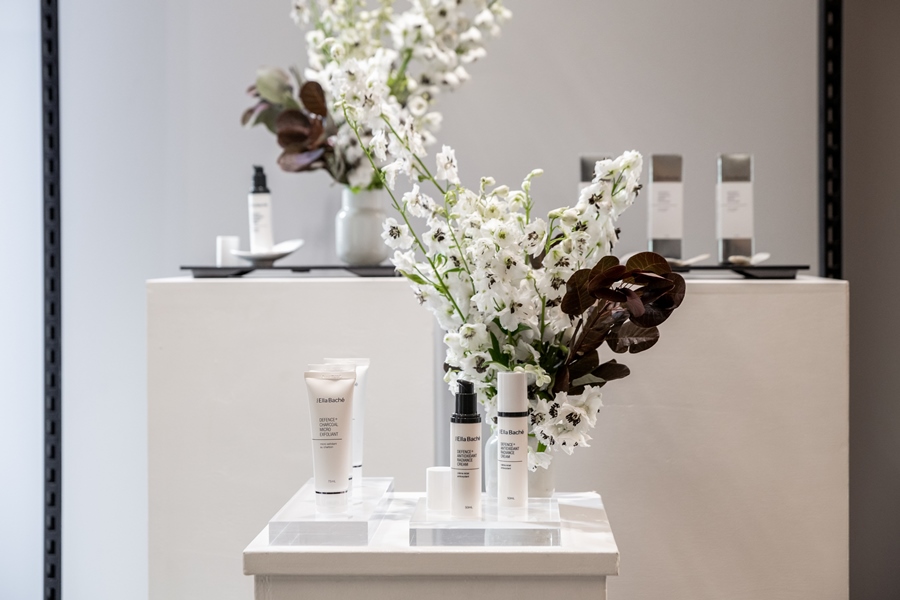 Gina said the two new products in the range – the Defence+ Charcoal Micro Exfoliant and the Defence+ Antioxidant Radiance Cream – worked to reset the skin to its most radiant without parabens, phenoxyethanols, silicone, mineral oil or colouring agents and worked to safeguard the skin against damage and prevent premature ageing.
Post workout, guests were treated to custom activated charcoal smoothies and complimentary facial vouchers to try the new Defend My Resilience facial.
Defence+ products and the Defence+ Treatment are available from February 22 at Ella Baché Salons, David Jones stores nationwide, with products also available to purchase at www.ellabache.com.au.